Other Self-Builds
There are (believe it or not) other crazy people who convert simple panel vans into new, exciting holiday experiences. Here will be a list of other conversion I know about (mostly Carry vans, but some others too!). Hopefully this will inspire others to join in and have a go!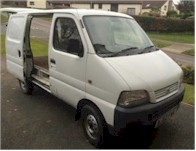 New Carry Conversion
Tom has let me know about the blog he is writing about his conversion
A great new blog about another Carry being converted - lots of photos on this step by step blog.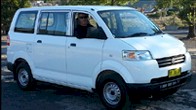 Suzuki APV
Mini Campervan Conversion (Australia)
Follow the conversion of this Suzuki APV - not quite the save as the carry, but very similar and available in "down-under".