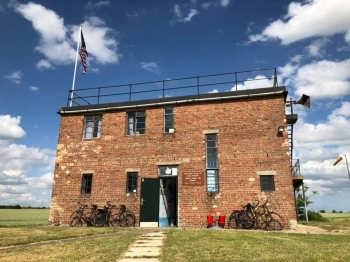 493rd Bomb Group Museum Debach Airfield, Suffolk, England - Home of Helton's Hellcats Station 152 USAAF 1944 - 1945
Debach was one of the last 8th Air Force heavy bomber stations to be occupied by the American 8th Army Air Force.
Debach is situated 3 miles north-west of Woodbridge with some of the sites located in the adjoining village of Burgh. The pronunciation of Debach was always a problem for uninitiated Americans, who invariably referred to "Dee-bark" – locals have always pronounced it as "Deb-idge".
Visit their website www.493bgdebach.co.uk . See opening times
Gallery: 23
Click on an image to open the image gallery
---